A STAR IS BORN @ INGATESTONE HALL
00138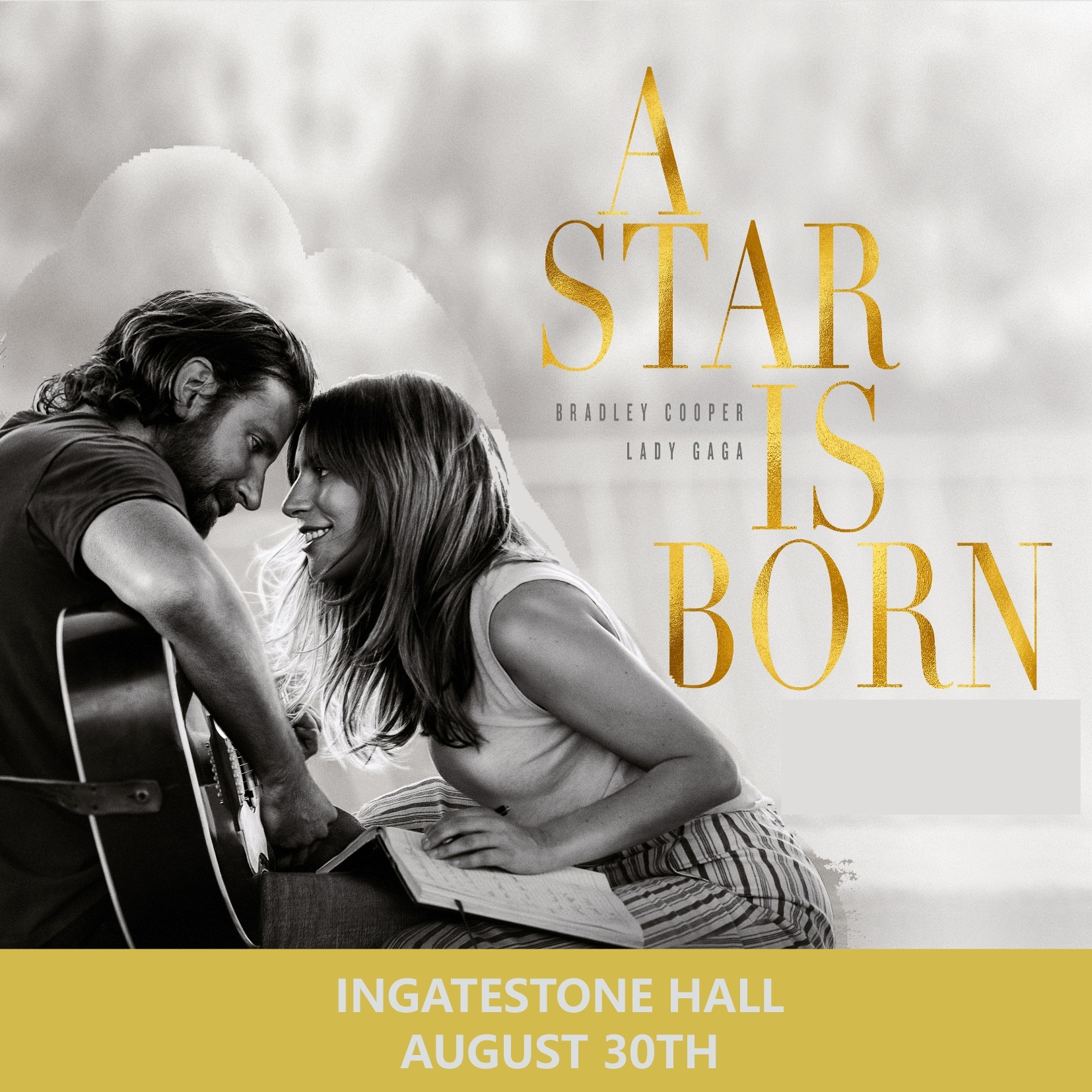 A Star is Born, certificate 15, is being screened at our outdoor event at the beautiful Ingatestone Hall on the 30th August.
This new take on the tragic love story, Jackson Maine, discovers-and falls in love with-struggling artist Ally. She has just about given up on her dream to make it big as a singer... until Jack coaxes her into the spotlight. But even as Ally's career takes off, the personal side of their relationship is breaking down, as Jack fights an ongoing battle with his own internal demons. Great music and an emotional journey.

Gates open at 6.30pm, then the film starts at 7.30pm and will finish approx 10pm.
Food and drink is allowed to be brought onto the premises, however there will be reasonably priced food and drink vendors in attendance.
You will need a chair or blanket to sit on and something warm to wear.
No dogs permitted at the screening.
Adults £12 per ticket, concessions* £9
*Concessions are disabled people and their carers, students and senior citizens, (proof will be asked for on the gate).
Venue Address; Hall Lane, INGATESTONE, ESSEX, CM4 9NR
Ticket Type
Adult (0) Child under 12/ Concessions (carer) (0)