Christmas Drive-In, Elf
00282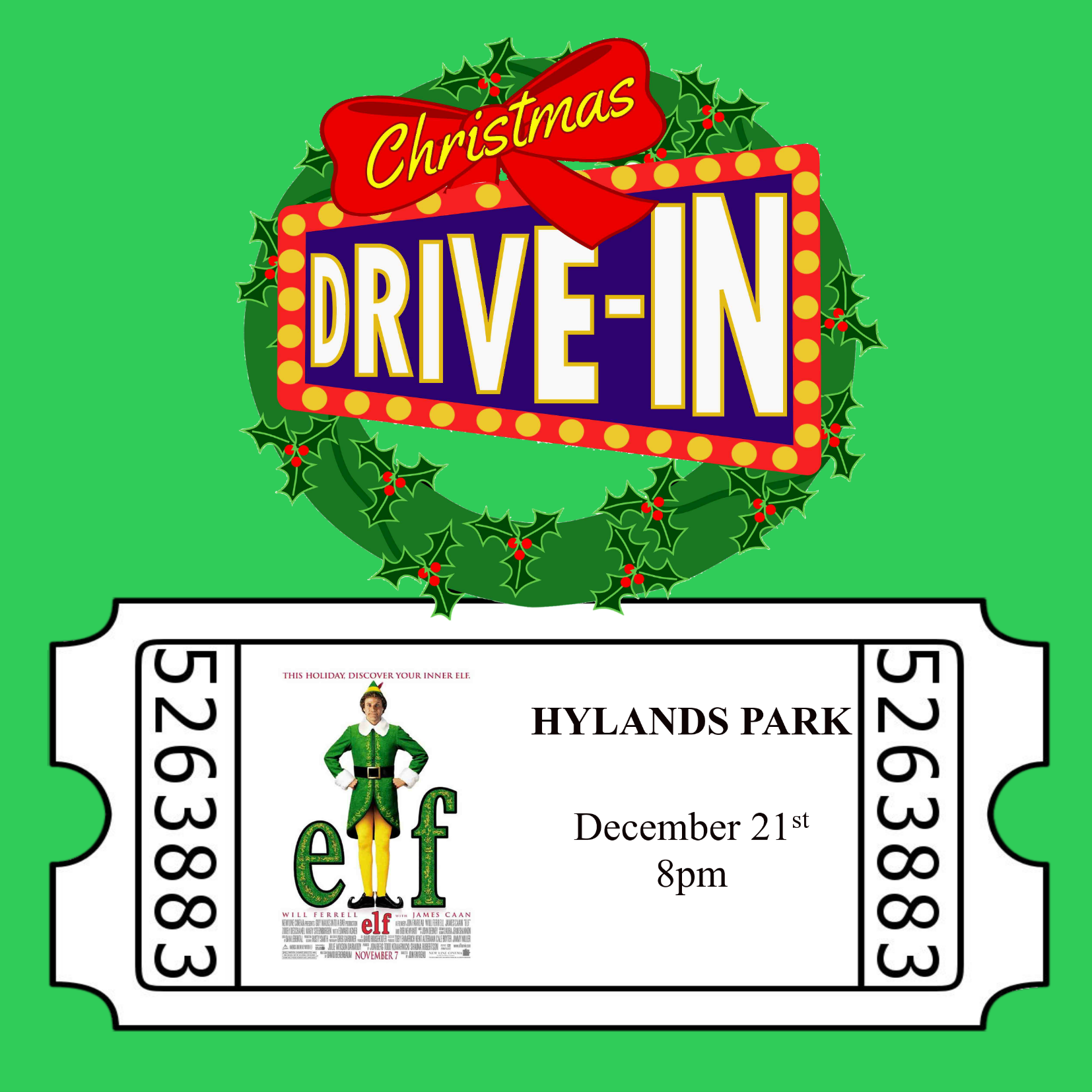 COVID SECURE SCREENING
We are back for our 4th year of Drive-In fun at Hylands park Estate, and we can't wait!
Finishing our Christmas Drive-In screenings is the classic 'ELF, certificate PG, Monday 21st December.
Film synopsis; Will Ferrell stars as Buddy, a human being who has spent his whole life believing himself to be an elf. Brought up by Santa (Edward Asner) and his elves at the North Pole, Buddy has spent the last 30 years happily working in Santa's toy workshop. But when his ungainly size starts to become a liability in the elf-sized working environment, Santa suggests that Buddy head to New York City to find his biological father (James Caan). Needless to say, the unlikely spectacle of a 6'5' man dressed from head to foot in bright green stands out a mile on the streets of the Big Apple, and the good-natured Buddy finds himself in all sorts of scrapes as he gets used to his new family and surroundings - and they get used to him.
The 'Drive In' will be situated in the Car Park off A414 Greenbury Way. The gates open at 8pm where you will be asked to put your ticket barcode to the window for entry, you will then be advised of where to park, depending on your vehicle size and presented with a menu with your allocated position. All you have to do then is sit back, tune your radio into the transmitting station, enjoy some tunes, order some food or hot drinks to be delivered to your car and wait for the film to start at 8.45pm. Toilet facilities will be available for the duration of the event, with hand sanitation facilities.

£25 per car, and you can have up to 6 people in your car, as long as they are from the same social bubble, but when dishing out the seats do remember the best view is in the front.
All people purchasing tickets must adhere to government guidelines at the time of screening. Track and trace details have to be given at the time of booking, and will be treated as protected data.
ADDRESS; Hylands Park Estate; Chelmsford CM2 8FS