Christmas Drive-In, Muppet Christmas Carol
00275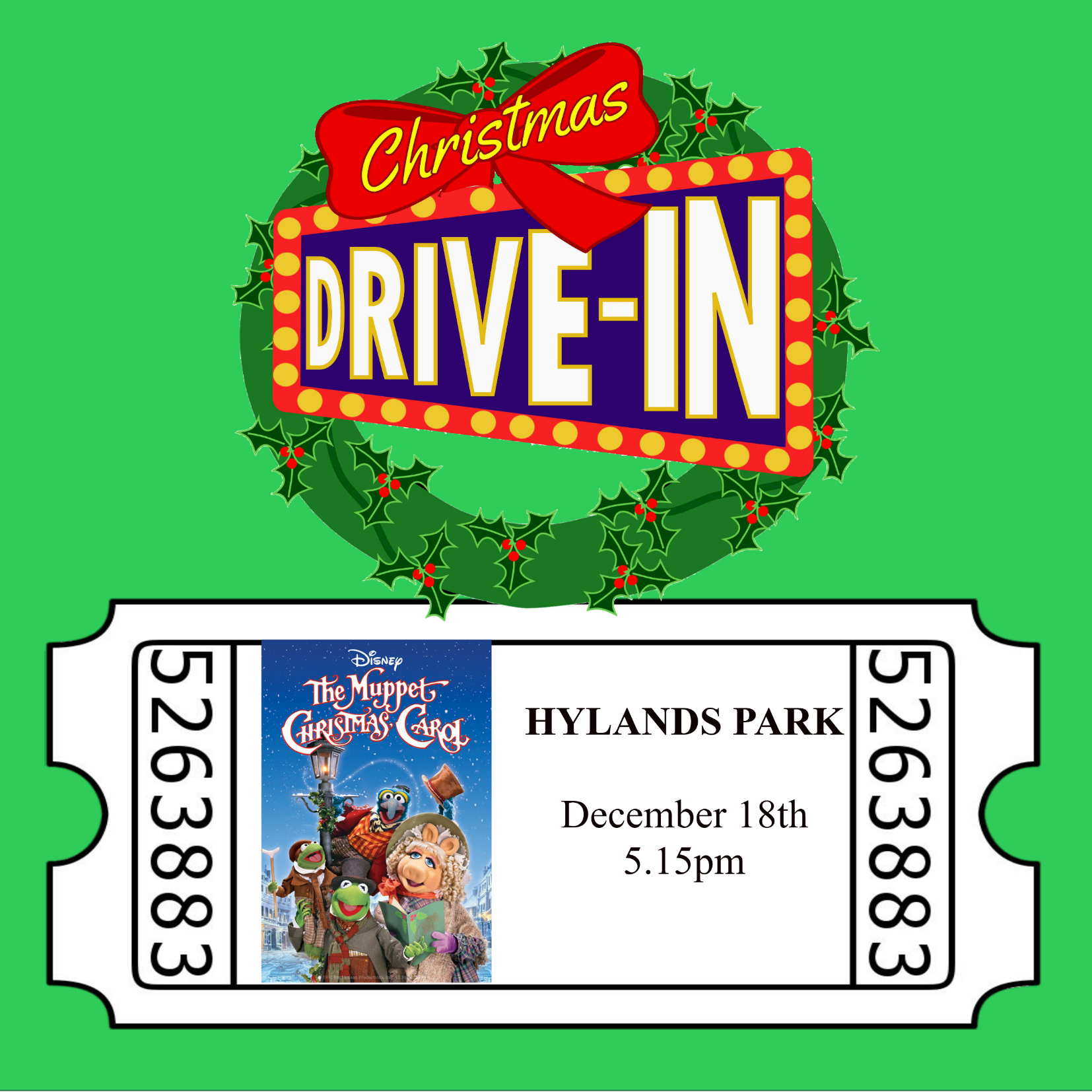 COVID SECURE SCREENING
We are back for our 4th year of Drive-In fun at Hylands park Estate. and we can't wait!
Kicking off the Christmas Screenings is Muppet Christmas Carol, certificate U, Friday 18th December.
Film synopsis'Tis the season for love, laughter, and one of the most cherished stories of all time! Join Kermit the Frog, Miss Piggy, and all the hilarious Muppets in this merry, magical version of Charles Dickens' classic tale. Academy Award(R) winner Michael Caine gives a performance that's anything but "bah, humbug!" as greedy, penny-pinching Ebenezer Scrooge. One fateful Christmas Eve, Scrooge is visited by the Ghosts of Christmas Past, Present, and Future. Together with kind, humble Bob Cratchit (Kermit the Frog) and his family, the Spirits open Scrooge's eyes -- and his heart -- to the true meaning of Christmas.
The 'Drive In' will be situated in the Car Park off A414 Greenbury Way. The gates open at 5.15pm where you will be asked to put your ticket barcode to the window for entry, you will then be advised of where to park, depending on your vehicle size and presented with a menu with your allocated position. All you have to do then is sit back, tune your radio into the transmitting station, enjoy some tunes, order some food or hot drinks to be delivered to your car and wait for the film to start at 6pm. Toilet facilities will be available for the duration of the event, with hand sanitation facilities.

£25 per car, and you can have up to 6 people in your car, as long as they are from the same social bubble, but when dishing out the seats do remember the best view is in the front.
All people purchasing tickets must adhere to government guidelines at the time of screening. Track and trace details have to be given at the time of booking, and will be treated as protected data.
ADDRESS; Hylands Park Estate; Chelmsford CM2 8FS