Standard Ticket for Pop, Pomp & Circumstance
00103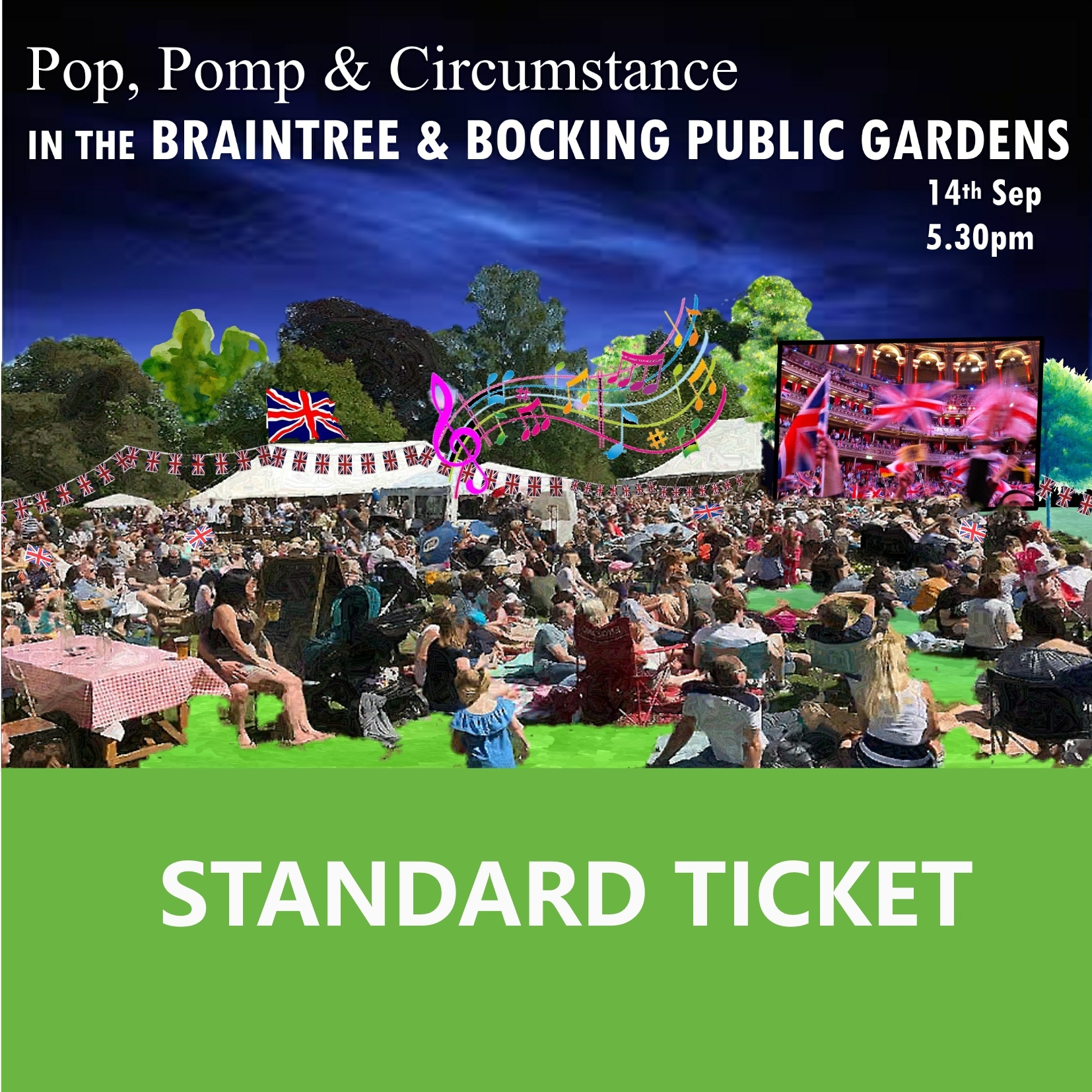 Entry to our Pop, Pomp & Circumstance event at Braintree & Bocking Public Gardens on the 14th September.
The event gates will open at 5.30pm, where you will be entertained by live music, then we will watch the BBC 'The Last Night of the Proms' on our large LED screen and sing along to Jerusalem and many other traditional Proms numbers.
Bring a chair or blanket, sit back and soak up the amazing atmosphere of what is 'The Last Night of the Proms'.

There will be a wide range of street food traders in operation at Pop, Pomp and Circumstance selling both hot and cold food and snacks. The food offering will include options for vegetarian, vegan and gluten free customers. There will also be bars and stalls selling beer, wine, spirits, soft drinks and hot drinks.

If you are planning to bring your own food and drink, please be aware that NO glass is permitted. Size restrictions apply. For safety reasons and to ensure the comfort of those attending the event the management reserves the right to reduce the overall footprint of your chosen picnic or seating area.

Standard tickets are VERY limited, so please get in early to avoid disappointment.
Tickets on the gate are £15 so it pays to get in early!

Venue Address; 43 Bocking End, Braintree CM7 9AE