THE GREATEST SHOWMAN @ BRAINTREE & BOCKING PUBLIC GARDENS
00200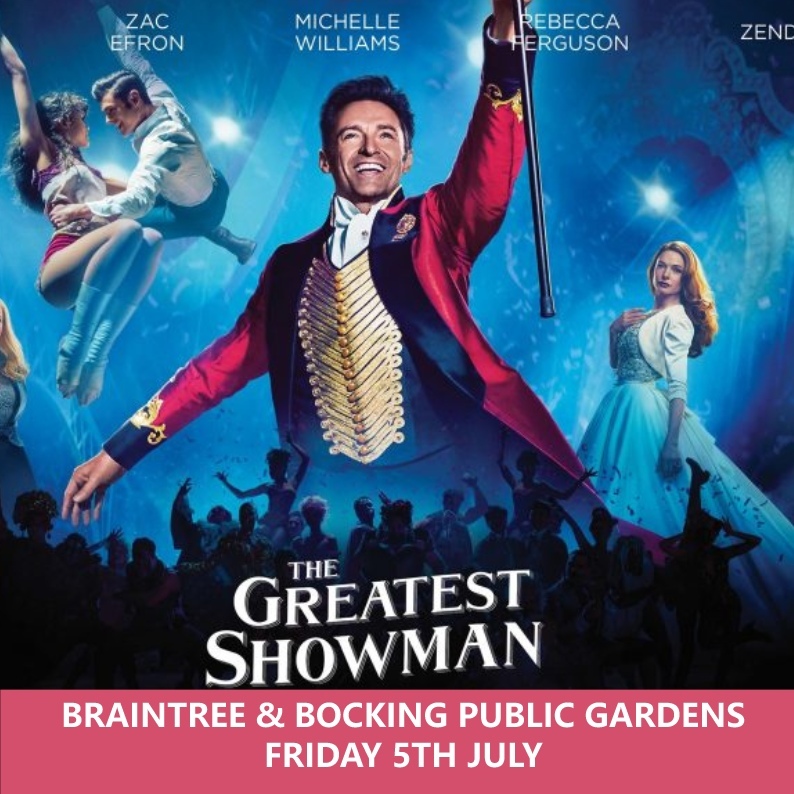 The Greatest Showman is being screened at our outdoor event at Braintree & Bocking Public Gardens on the 5th July, gates open 7pm, film starts 8pm approx.
Inspired by the imagination of P. T. Barnum, The Greatest Showman is an original musical that celebrates the birth of show business & tells of a visionary who rose from nothing to create a spectacle that became a worldwide sensation. The film is truly a million dreams.
You will need a chair or blanket to sit on and something warm to wear.
£12 per adult and £9 per child (under 12)/*concession.
*Concessions are disabled people and their carers, students and senior citizens (proof of all eligibility will be asked for upon entrance)
Venue Address; 43 Bocking End, Braintree CM7 9AE

Ticket Type
Adult Ticket (0) Child Ticket Under 12 years old/Concessions(carer) (0)